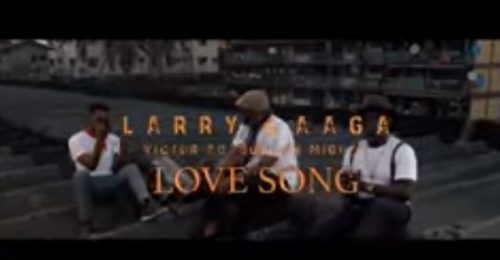 Larry Gaaga premieres the official music video for the track "Love Song" featuring Victor AD and Duncan Mighty.
'Love Song' is the third track off Larry Gaaga's 'Living in Bondage' soundtrack album. "Love Song" features Duncan Mighty and Victor AD. 
Credits: produced by Marvel 'Marvio' Otuya, Published by: Universal Music Nigeria.
The video is a simple visuals that displays love at the lowest level, it also has some clips from the 'Living In Bondage' movie.
Watch and Enjoy the visuals below