Actress Jemima Osunde ignited the wrath of some social media users over her comment about a man that 'aggresively toasted' (asked her out) in February but got engaged in December.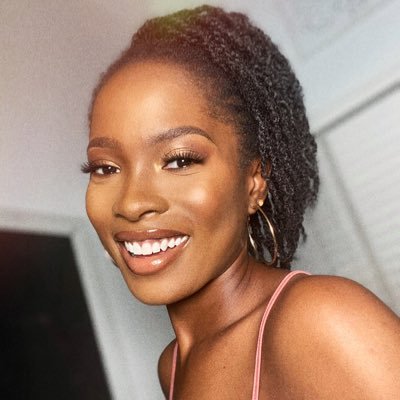 The actress had two reasons for the engagement in the now-deleted tweet she shared. According to Jemima, it's either the man thought it could have been her or was playing games.
Read her tweet below;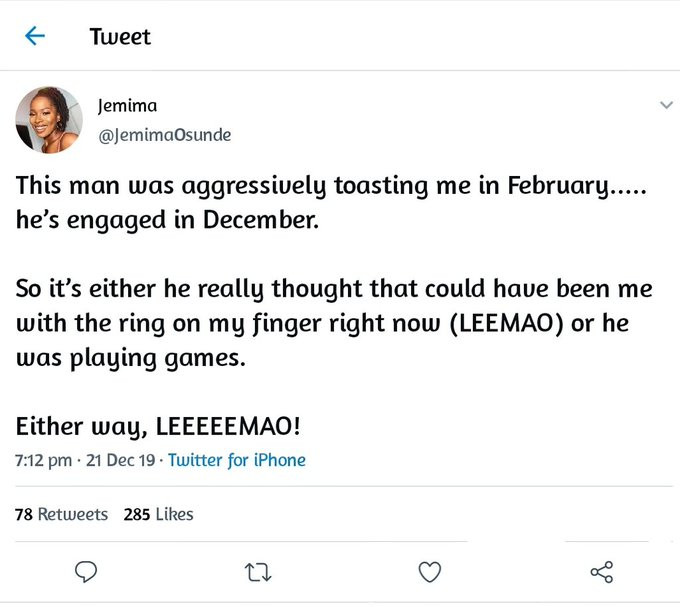 Jemima however got tackled by some Twitter users who pointed out that a lot could happen in 10 months.
See some tweets below;