The Premier League current leaders, Arsenal, popularly referred to as the gunners, have set a record by becoming the first Premier League to record 100 wins across all competitions against a particular opponent.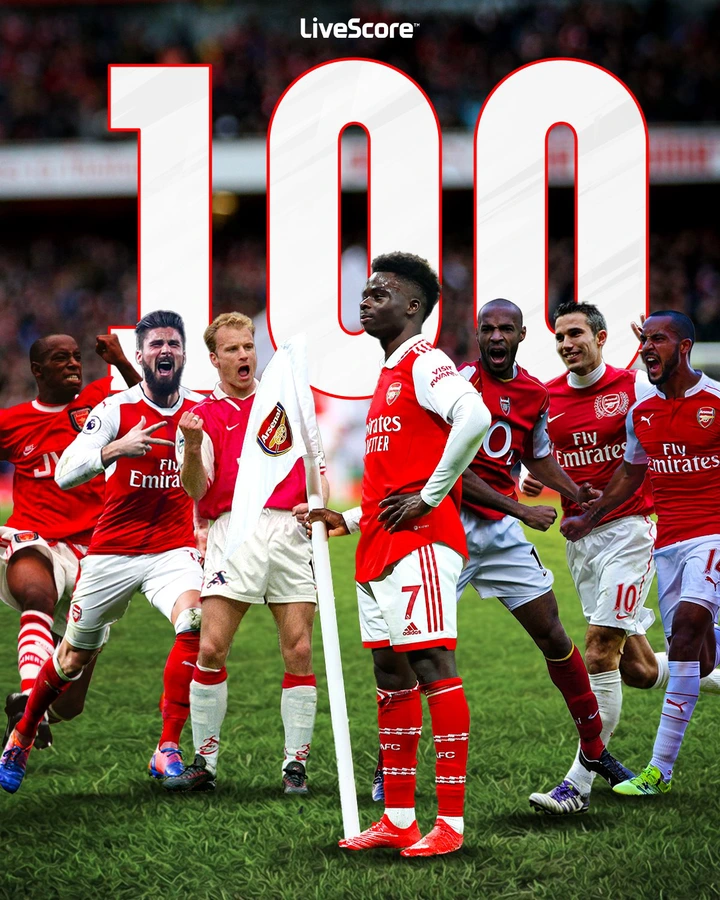 This record was made on Wednesday night against Everton FC in the Premier League, and they were thrashed 4-0 by the league leaders with goals coming from Bukayo Saka, Gabriel Martinelli scoring twice and Martin Odegaard. In the last five head-to-head matches between Arsenal and Everton, the league leaders have lost 3 times to Everton and only winning two times against Everton.
Arsenal are now with 60 points in the Premier League with 5 points above Manchester City, while Everton are in the relegation zone with 21 points.
Arsenal will be facing Bournemouth next in their next Premier League outing, while Everton will face Nottingham Forest.
What do you have to say about the new record that Arsenal has set?
Does this signify that Arsenal will win the league? You can drop your opinions below.
Thanks for reading.