Following the alleged kidnapping of two Nollywood actors, Cynthia Okereke and Clemson Cornel, in Enugu state some days ago, many of their colleagues in the Industry have continued to express their worries on social media. One of the people who have taken to their social media pages to react to the incident is Uche Elendu, a popular Nollywood actress.
While taking to her Instagram page to express her worries, Uche Elendu in her post on Instagram, pleaded with the abductors of the actors to let them go. According to Uche Elendu, she said that the $100,000 ransom that was reportedly demanded by the abductors is too heavy in their ears.
Uche said that actors deserve to have that kind of money in real life and that they are getting there by Gods Grace, but that it is unfortunate that they do not have such amount of money at this time.
Uche said that such large amount of money were only owned in movie scripts, and she was sure people enjoyed such movies. Uche Elendu said that the abductors might have thought they have such money in real life.
While concluding her post, Uche asked God to let his mercy prevail and touch the hearts of the abductors so that they can let the two actors go unharmed. She, however, stated that she would continue to put the two actors in her prayers.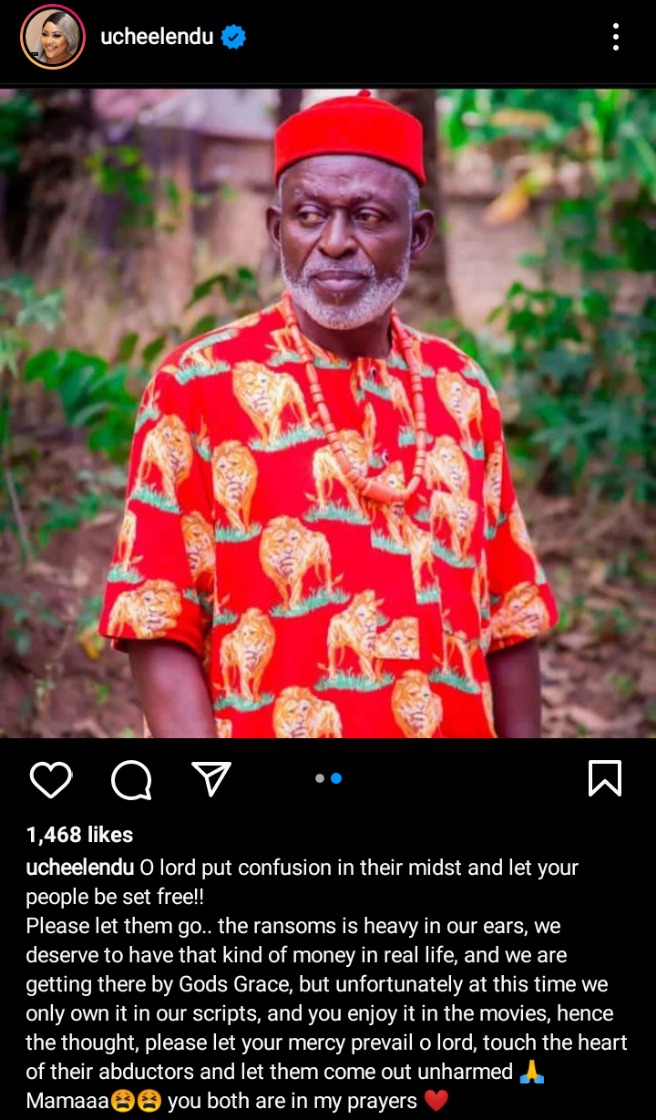 What do you think about Uche Elendu's post on Instagram about this incident? Kindly let us know in the section below.