The state coordinator of the ICC, Chief Gbazuagu Nweke has warned that if the people of the Southeast do not support Tinubu in 2023, the APC candidate would win without them.
According to The Nation Newspaper, he said
Tinubu will win and his opponents know it. If he cannot win, he won't be receiving these attacks. The only thing they are holding against him is age.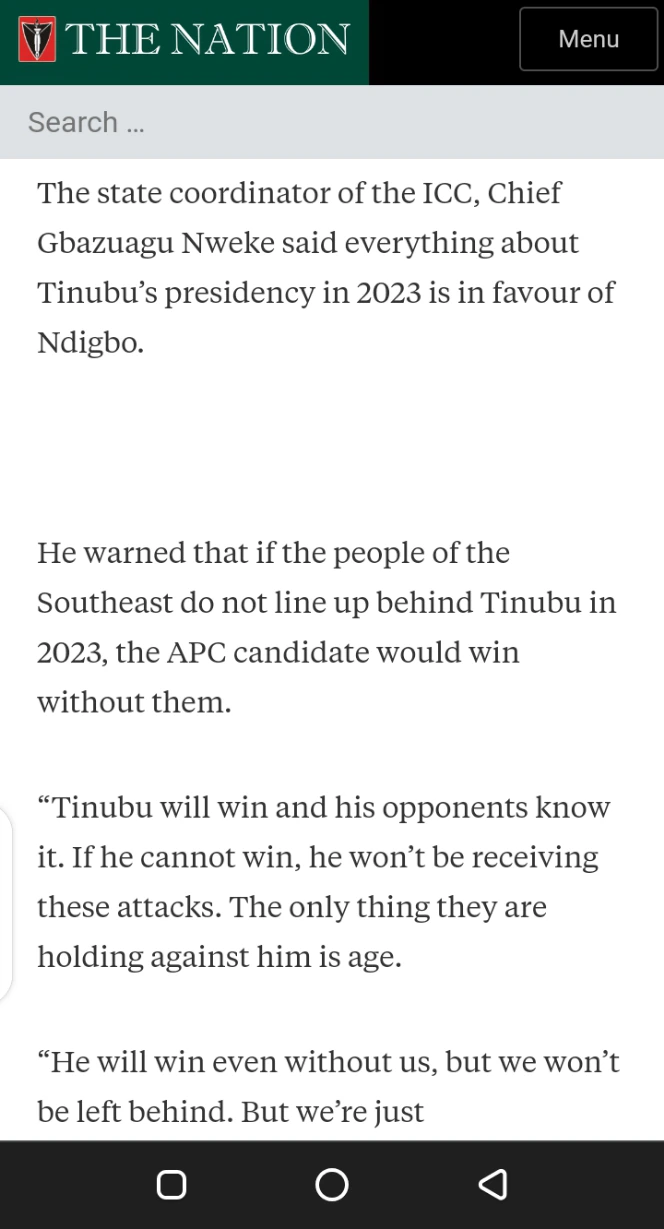 For quite some time, there have been a lot of propaganda against Tinubu. However, he has also addressed some propaganda which was raised against him concerning his health status, his identity and school certificate scandal.
The 2023 election is one of the event in the country that many Nigerians have been shown interest to choose who will take over from President Buhari. Nigerians should ensure they support a candidate that will build a brighter future for the sake of children.
Dear Nigerians, what are your opinions on this issue ?