Recall that the Presidential Candidate of Labour Party, Peter Obi said that Bola Ahmed Tinubu is unfit to run for the 2023 presidential election, and that those supporting him are doing so because of what they stand to gain.Bola Ahmed Tinubu has reacted to what Peter Obi said and according to him, he said Peter Obi is not his doctor and is not also privy to his medical record. This statement was conveyed by the Director, Media and Publicity of the APC Presidential Campaign Council, Bayo Onanuga.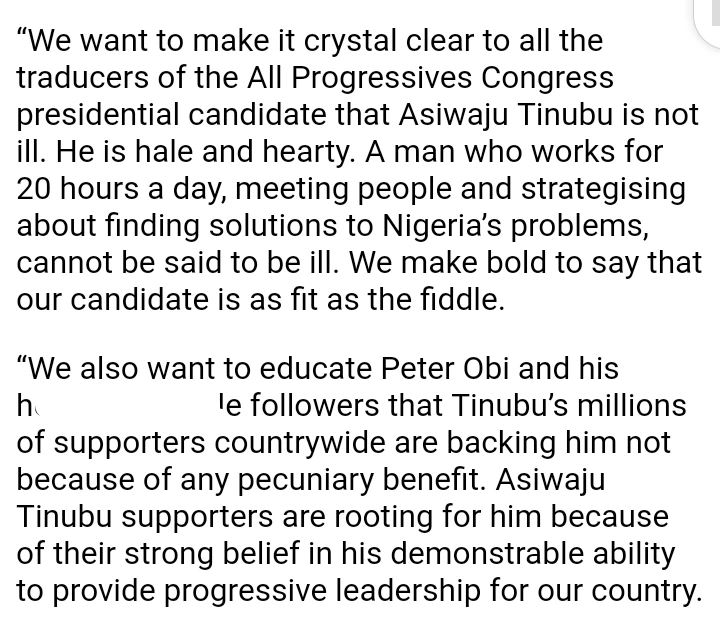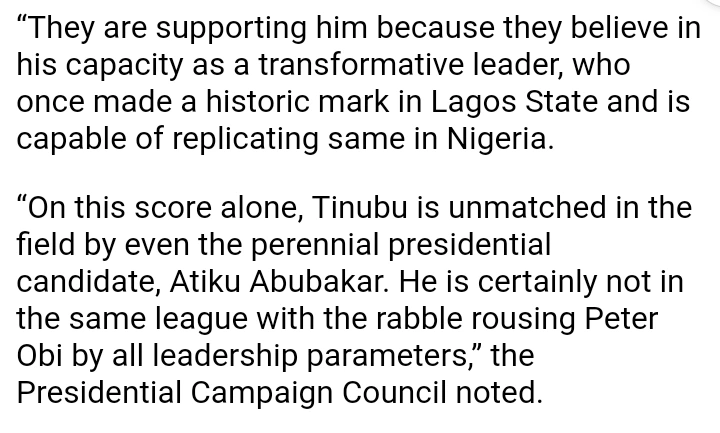 Bola Ahmed Tinubu who spoke through his Media Aide said that Peter Obi is amplifying falsehood by saying he is unfit to run for president. He stated that Bola Ahmed Tinubu is hale and hearty, and that he works for 20 hours daily, meeting people and making plans on how to make Nigeria better.
Speaking on his support base, Tinubu said those who are backing him are not doing so because of any benefit, but because of their strong belief on his demonstrable ability to provide progressive leadership for Nigeria. He said his supporters believe in his capacity as a transformative leader who made historic mark in Lagos State.
What is your take on this?