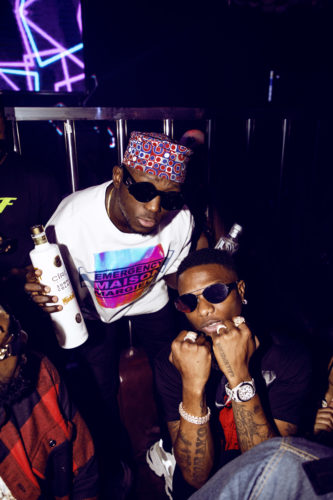 Cîroc, the world's ultra-premium vodka, reset the measure of trendy party experiences last Wednesday as Wizkid, DJ Spinall and other cool kids joined Cîroc at the official launch event of the uber-hip party scene, Montana by Cubana.
Leading a bevy of top Lagos partymovers and tastemakers, Starboy and friends partied all night to the irresistible flavours of Cîroc Blue Stone and Ciroc Summer Colada – in an unforgettable night of unadulterated fun.
For unrivaled luxurious party events this festive season, Ciroc your December.
For more Cîroc's celebratory experiences, cocktails and events that will Ciroc your world, follow the hashtags #CirocYourDecember #CirocYourWorld and #CirocNG